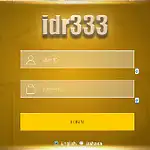 A million forms of betting, and a greater number of punters with a varied range of preferences. Preferences driven by the possession of a skill-set. A sports enthusiast would naturally feel inclined towards sportsbook betting. Whereas, a person's card game mastery, is going to turn towards games like blackjack, baccarat, poker, etc.
Similarly, someone who is high on luck is likely to turn to bet games that incorporate a luck factor! And if you can identify yourself with this sect of people, then it's obvious that lotteries are the best type of game for you.
If one opts to go for the offline lottery booths, there's this extra burden of standing in long queues, which is both frustrating and time-consuming. Hence, the best of both worlds is ought to be online lottery games.
IDR333 is a gaming operator that is available under 90agency, which provides online lottery games. Punters are provided with Singapore 4D, a game that follows the rules of the 4D lottery system, wherein a player chooses a 4-digit number and places a bet on it.
At IDR333 the investment amount is not imposed on the player. On the contrary, a provision that makes it flexible for the players to invest an amount is introduced.
Two slots under IDR333, namely IDR1000 and IDR2000, offer an option for placing a small sum or a larger sum of money, respectively. The results of the game are announced, i.e., the winning number is declared, on a stipulated time. If the winning number, matches with a player's number of choosing, the payout process is initiated, which is quite rewarding!
Focusing on the important question now; Why should you be choosing IDR333 over all the other operators offering their lottery-based games?
The 4D dimension:
There exists an n-number of lottery gaming providers. But the 4D gameplay model is not practiced by most operators. As someone who is investing their hard-earned money into a venture with hopes of high profits, it is rather natural to be picky and go for the one that is the most efficient! 4D was polled as the most popular game of the year 2017 in Singapore. It held a colossal wager of about 42%. A 15% hike, with the amounts going up from $6.2B to $7.2B as compared to the previous year. Earning the lion's share in a region were betting is cult famous is no small feat!
Security, the priority:
The flow of sensitive information is inevitable when it comes to betting exchanges. IDR333 reinforces its transactions with an SSL encryption to provide a safeguard to all the flow of information among the customer and the organization. That too at a praise-worthy speed.
The home turf of 90agency:
An infamous web portal, offering an unbelievably high yielding game. There is nothing more a punter could ask for. It already is one of the biggest betting websites in the Asia Pacific region, with about 13.3 billion page visits and a revenue of about $6.4M. The draws for the winning number are done thrice a week, which means a greater probability of achieving a win!